Social Value
WE'RE THINKING ABOUT EVENTS DIFFERENTLY
OUR SOCIAL VALUE IMPACT PLAN
We want to be a venue that strives to do the right thing and contributes to society, creating a positive social, economic and environmental impact in everything we do.
That's why we've created a Social Value Impact Plan, a series of touchstones that we will hold ourselves accountable to, strive to support, achieve and challenge ourselves against. They are unique to us, deliverable and rooted in who we are and the things we care about most.
Take a look below for a summary of what we'll be working towards in the next few years, courtesy of our handy factsheets.
If you'd like to talk to our team about how we can help you on your sustainable event journey then please get in touch below. You can also find out about our progress by signing up to our mailing list.
We are proud to be the first large venue to become members of isla, who we will be working with to share best practice and provide guidance and training to support the our journey towards Carbon Net Zero 2050.  
We have also achieved the Green Meetings Silver Award.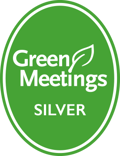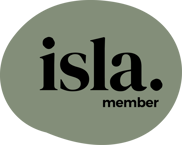 We want to deliver real impact and action, in line with the UN's Sustainable Development Goals, playing our part in the global fight against climate change.
On a local level we want to be a beacon for sustainability and to ensure we offset any negative impact our events and operations may have on the local environment.
Download
We will continue to work with our clients to provide a range of options and initiatives
to increase the sustainability of events. We see it as part of our job to provide advice and recommendations, empowering clients to make good decisions around improving the impact of our events.
Download