Travel Counsellors
Travel Counsellors
The Travel Counsellors Global Annual Conference took place at ACC Liverpool in November 2022, bringing together the global Travel Counsellors community for the first time in three years.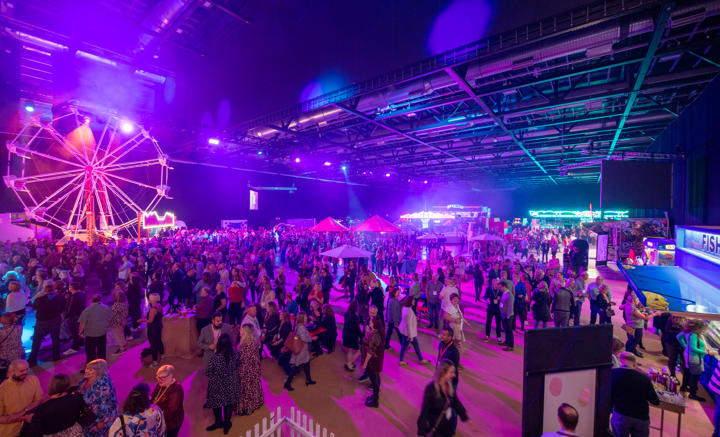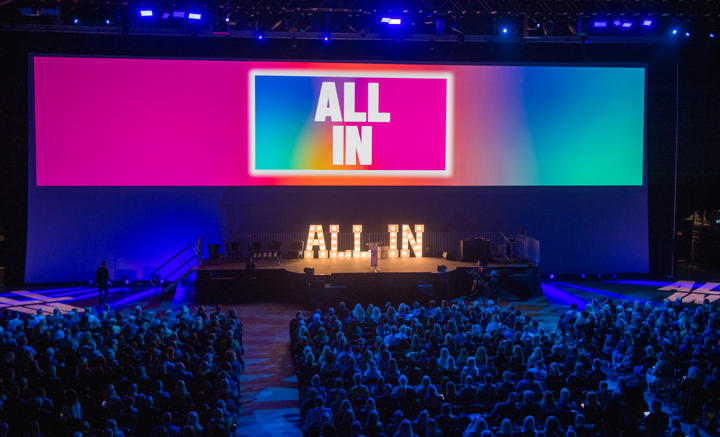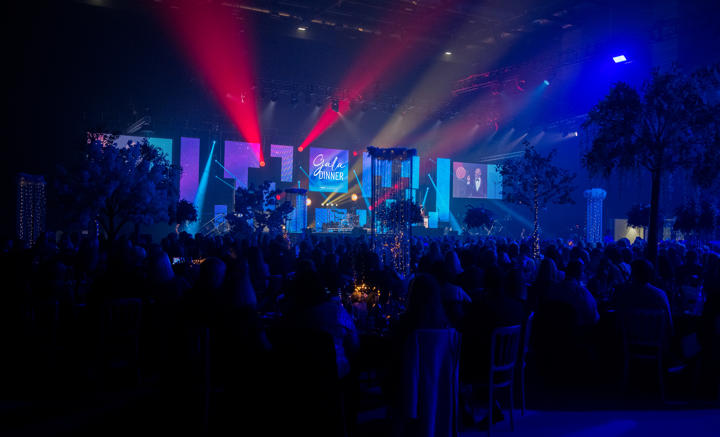 The Travel Counsellors Global Annual Conference took place at ACC Liverpool in November 2022, bringing together the global Travel Counsellors community for the first time in three years.
A total of 1,600 delegates and 300 suppliers attended the three-day event which took place across the campus, utilising the convention centre as well as the interconnected exhibition centre and arena.
Travel Counsellors worked with the team at ACC Liverpool to make this year's event as sustainable as possible, avoiding single use plastics; making the event carbon neutral; and sending zero waste to landfill. ACC Liverpool's catering partners Sodexo Live! used Vegware and eGreen for smart packaging and tableware and all waste produced was either reused, recycled, composted or sent to energy recovery. Over 400 leftover sandwiches were also donated to a local homeless charity, Victory Outreach, who work with struggling and vulnerable communities within the Liverpool City Region. The event's carbon footprint was measured throughout the conference by ACC Liverpool's operations team, with Travel Counsellors pledging to offset its output via funding global sustainable projects.
The event consisted of evening events and daytime conference sessions, during which delegates received updates from the company's support team and inspiring insights from external experts and guest speakers, as well as a Travel Market event to showcase product and updates from supplier partners. One of the key highlights of the weekend was a Saturday evening gala dinner, where Travel Counsellors recognised those from within the community for their contribution and outstanding achievements.
Jim Eastwood, Global Sales Director, at Travel Counsellors, said: "Working with the ACC Liverpool team was an extremely smooth process from the planning stages through to the live event delivery.
"We believe that responsible travel is priority if we want to help care for and preserve the planet for future generations. It's our duty to make sure that we operate in a responsible way – and that includes at our annual global conference. The ACC Liverpool team supported us to implement these changes'.
Stephanie Macfarlane, Senior Corporate and Agency Sales Manager, at ACC Liverpool added: "We were delighted to welcome the Travel Counsellors community to Liverpool for what was a very successful event. Wherever possible we encourage and aid sustainable behaviours and practices within the events industry, and can support and assist our clients to build a social value element or objective into their events.
The ACC Liverpool Group launched its own Social Value Plan in 2021 aimed at creating positive social, economic and environmental impact.
The strategy focuses on five key areas – community; environment, sustainability and climate action; procurement with purpose; event industry impact and people.
Commitments include supporting the delivery of the government's pledge to reach net zero carbon emissions by 2050 – a vow the organisation has already initiated by signing the Net Zero Carbon Events pledge, a joint responsibility across the events and meetings industry to achieve the targets laid out in the Paris Climate Accord.
Other responsibilities set out in the plan include maintaining zero to waste status; supporting the development of super low carbon events and the delivery of diversity and inclusion targets across event programming and recruitment.  The ACC Liverpool Group aims to support, influence and manage its supply chain to deliver against its commitments and work with service partners to support the delivery of the plan. More information can be found here.