BISFed World Boccia Championship
BISFed World Boccia Championship
The Boccia International Sports Federation (BISFed) World Boccia Championships is the biggest and most prestigious on the international calendar outside the Paralympic Games.  It is a target ballparalympic sport, with no Olympic equivalent, designed for athletes with impairments affecting all four limbs.  It demands muscle control and precision and requires the ultimate concentration and skill.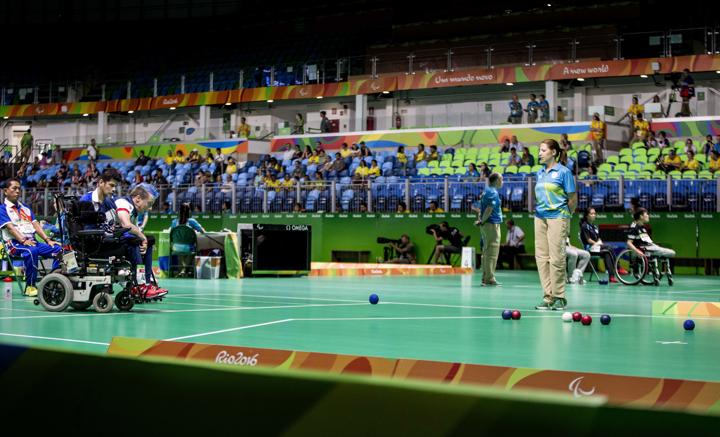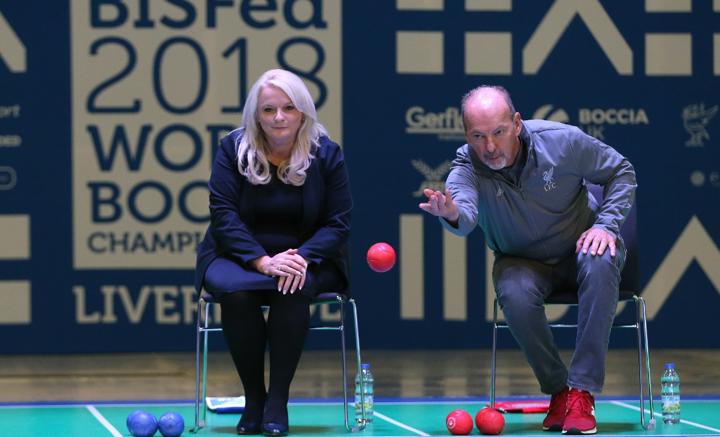 Location: Exhibition Centre Liverpool
Client: Boccia UK
Number of visitors: 186 athletes from 33 countries, a total of 1600 visitors

Background
UK Sport and Boccia UK submitted an expression of interest to host the event and Liverpool was selected as the preferred city.  Liverpool City Council and Exhibition Centre Liverpool, part of The ACC Liverpool Group, worked closely with UKSport and Boccia UKto highlight Liverpool's credentials and to show the city has the experience and facilities to host a successful tournament of this nature.
Liverpool has experience of delivering major sporting events including gymnastics, netball, taekwondo, dance, MMA and boxing.  The city hosted the Netball World Cup in 2019 and is preparing to host the World Artistic Gymnastics Championships this year.
In addition, Liverpool City Council has been working hard to make the city as accessible as possible and was recently voted one of the UK's most accessible cities in the Euan's Guide.  Cllr Pam Thomas, the city's Inclusive and Accessible City Councillor, attended the tournament.
Organisers wanted to use the week of boccia action to inspire more people to play the sport.

Format
Due to its flexible design, Exhibition Centre Liverpool provided a suitable venue with all aspects of the tournament able to take place under one roof.  The exhibition centre was sub-divided so that the competition, warm-up, training and catering areas could all take place on one level.  The adjoining Pullman Liverpool hotel provided accommodation for competitors, organisers and spectators.  Jury's Inn hotel, also on-site, and the nearby Holiday Inn Express provided additional accommodation.  The whole venue ensured an athlete-centred environment.
Contestants battled it out for seven world titles, as well as crucially important ranking points ahead of the Tokyo Paralympic Games in 2020.  Great Britain's David Smith won individual BC1 gold.
During the event, Everton Football Club's chief executive professor Denise Barrett-Baxendale went head to head with Liverpool FC's chief executive Peter Moore for a special guest match to launch the first finals day at the Championships.  In front of a passionate crowd on the show court, they contested a tightly fought match consisting of four ends, with Peter eventually running out a 3-1 winner.
BBC Sport and BBC Online, as well as Japanese broadcaster NHK, streamed the tournament which resulted in extensive reach and online views.
Organisers were keen to leave a legacy in Liverpool with 'come and try' sessions taking place every day of the Championships as part of a wider Boccia England legacy programme, funded by Sport England. 

Outcome
Boccia is the fastest-growing Paralympic sport and the competition attracted more countries and more athletes than ever before to an international boccia event.  The 2018 outing provided an excellent opportunity to showcase the sport. 
Liverpool boccia team Greenbank Giants reported a spike in interest and, since the tournament, has gained new members, highlighting the importance of the Championships towards the growth and legacy of the sport.  
Speaking at the closing ceremony, BISFed President David Hadfield explained how the Championships in Liverpool were a key turning point in the development of the sport worldwide.
He said: "The Organising Committee has been so committed to making this not only a fantastic experience for our athletes but also a must-see spectator event. And they have certainly delivered. We have enjoyed seven days of world class action.
"Boccia is a sport which has perhaps flown under the radar compared to others but I am confident that Liverpool has generated real momentum. Looking ahead to Tokyo 2020 and learning from the way in which Liverpool has taken the Championships forward, BISFed's ambition is to raise the bar even further."
John Dowson, chair of UK Boccia, said: "I received a great deal of feedback from athletes, teams, sponsors, VIPs and BISFed to say that the championships were an outstanding achievement.  They were also of course a real showcase for Liverpool."
Positive feedback and thank you messages were received from competing teams including Canada, Australia, Hong Kong and Slovakia.
Ben Williams, commercial director of The ACC Liverpool Group, which includes Exhibition Centre Liverpool, added: "It takes several organisations many years to bid for and bring major international sporting tournaments such as this to the UK and we were pleased to be able to provide a campus environment and expertise to deliver a seamless event experience, bringing the best performance out of athletes."